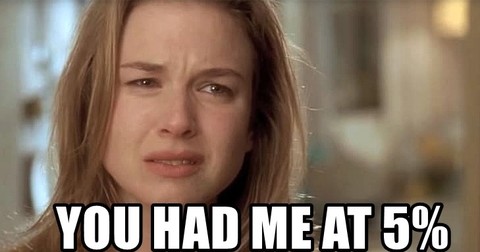 Welcome from Greg Haage, Owner/Broker (A little Jerry Maguire humor)

BUYERS: First, you should know that you don't pay me: The seller's do :) So, why use me? I out work most realtors. I'm an ex-college wrestler (tenacious type) and former music business pro (savvy in contract law and negotiating) who is daily fueled by strong French Roast! I'm a huge proponent of: How can I help you? Check out the Testimonials page for happy clients! You should be the next one.

The process? If you've already searched online and found some homes you'd like to see, great! Let me know the addresses or MLS # and I'll set up showings for you. Or if you prefer, I can find them for you. Just let me know cities, style and price point of homes you're interested in plus whether you'd like a single family, condo, town home or twin home and I'll email you a list!

Bell mortgage is offering an % rate 2 to 1 buy down: 7% to 5% in year #1 and 7% to 6% in year #2. Seller offset this, not buyers. Contact Mitch for info:
www.MitchJindra.com
SELLERS: So, what's the best reason to use me vs. a big broker to list your home? First: Net more. (That's always a great start) I have a 5% list fee... NOT 6% as most big brokers charge, which will save you literally $1000's. (Reason being, I office our of our home, so I have no commercial building to pay for nor a large staff) Example: On a 500 K home, that's a $5000 K savings, all with the same full service. And if you use me as your buyers Realtor too, my list fee is reduced to 4.5%. An extra bonus for you.

Email me your address and I'll get you a free CMA (comparative market analysis) using same accurate criteria that licensed appraisers use.
A little bit about me: 16+ years in real estate. I'm client focused, not commission driven. In shore, I'm here to help and give you great service.

I've acquired proven financial strategies & contract knowledge from my 20+ years previous career in the music business.
www.GregHaage.com

Married to Denise 40+ years, 2 kids and 6 grand kids. Blessed, for sure.

I am very passionate about helping people achieve their goals. My areas of real estate specialization are residential single family homes especially the Lake Minnetonka area including upper bracket homes. I grew up in Minnetonka so I know the area really well. FYI, I have clients who are buying & selling today, as well as, those preparing to buy & sell soon....but just not yet. Whatever your time frame is, I'll be here. You'll hear me say periodically this: I believe and promote fairness for all parties. (sellers, buyers, agents, lenders and title) Real estate is a team sport which requires mutual respect.

I approach residential real estate like the film "It's a Wonderful Life," by helping people get into their dream home. Very rewarding! My motto is,"Finding Solutions, Helping People."


https://www.facebook.com/ghaage
Up Front has an A+ rating with the Better Business Bureau.
Click here:
BBB